.. which loosely covers south Shropshire, Herefordshire, Worcestershire & Gloucestershire.
To be held at Talland School of Equitation, near Cirencester, courtesy of Pammy Hutton. Schedule and Entry Form available from the Downloads area on the left. All welcome, some 'astride' classes also included.
Our joint-chairman, Claire Brown, did Area 14 proud when she competed in the Deutsches Damensattel Derby in October 2014. She and Tom won two of their four classes and were placed in the other two, taking the Elementary Dressage Championship.
Further details and photos are available on the Events page.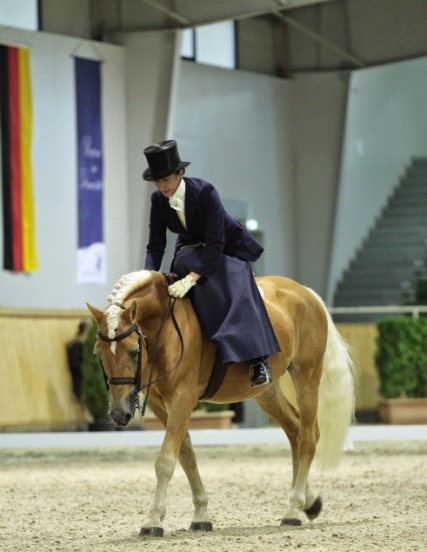 Congratulations to all who competed but especially to Georgie who won Junior Side Saddle Rider of the Year and to Georgie, Jessica T, Claire and Jessica D who won the Area Team Equitation Jumping class (photo below being presented with crystal rosebowl, Jessica D not present).
See full report on the Results Page, full results available from the download area on the left.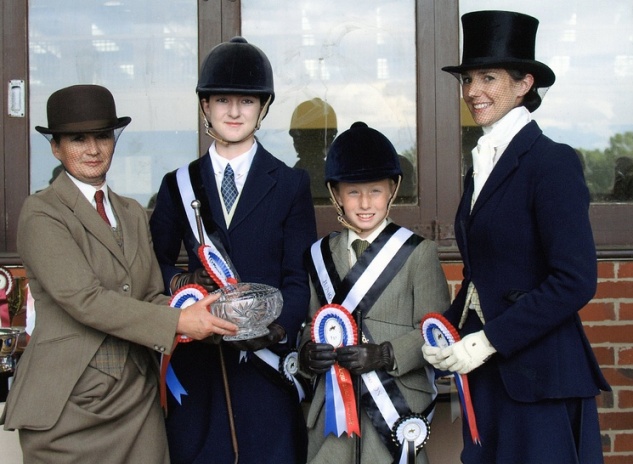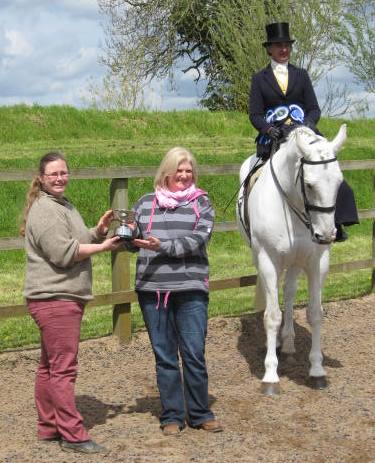 The inaugural winner of the Pattie Curtis Trophy for the "Sir Lancelot" qualifier was Jean Smith riding Simply Sam. Emma Harford, secretary of both SSA Area 14 and Talland School of Equitation is seen here presenting the trophy to Lisa Holden , Sam's owner.
-->
It is with enormous sadness that we announce the sudden and peaceful passing of Pattie Curtis on Tuesday 31st January 2012. Pattie has been so much a part of Talland EC & the side saddle community for the last fifty years, and will be fondly remembered.
In Patty's memory, Area 14 will be taking up a collection to have a Trophy in her name for the Area 14 "Sir Lancelot" qualifier.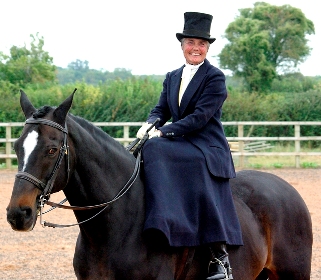 Tower Trophies of Evesham (and online) are providing some sponsorship for the points series. Anyone buying a trophy stating they are from SSA Area 14 could eventually eventually result in us receiving a freebie!!!